Healthy Spaces
Monitor spaces to improve health, quality and efficiency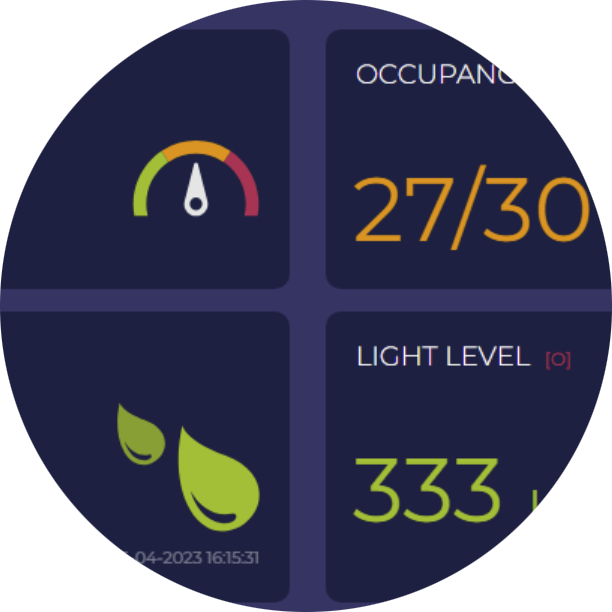 Monitor your workspaces for improved outcomes
A large part of any digital workspace or smart campus strategy is the ability to understand the physical environment through the application of technology and automation, reducing costly overheads through manual methods of data collection. Qolcom Vision's IoT Dashboard enables our customers to monitor their critical spaces in real time.
The Complete Package for Visualisation
Qolcom Vision provides the complete package to deploy a comprehensive monitoring and detection network leveraging our wireless connectivity expertise together with a complete sensor array that reports all of this vital information into a central platform and displays it in an easy-to-read dashboard format.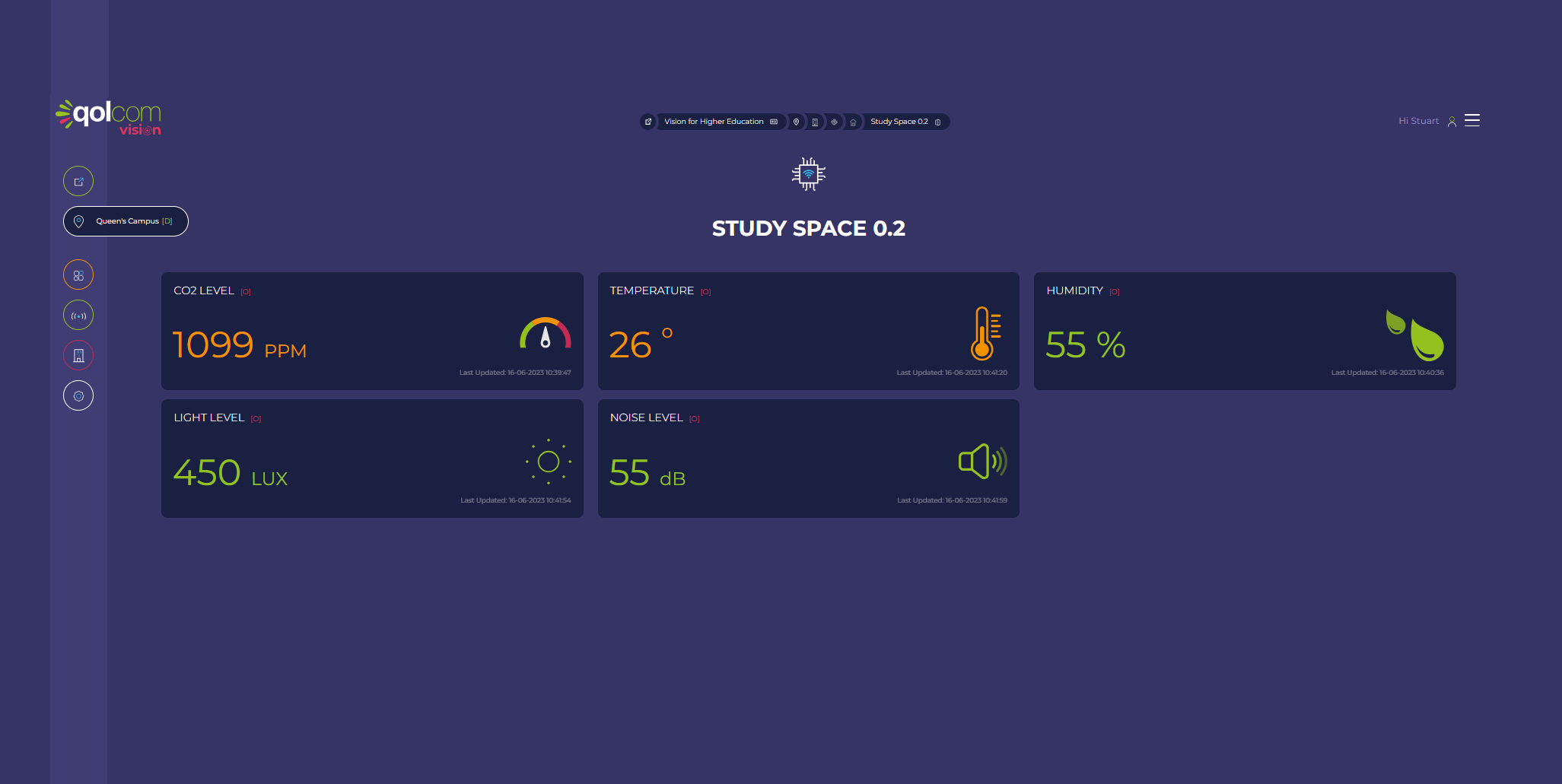 Healthy Spaces for Improved Productivity
Thresholds for each sensor and in each space can be tuned to match the requirements of the environment, whether that be teaching spaces, equipment rooms or business collaboration hubs – the solution can adapt to display environmental information to keep places of work and learning healthy for all.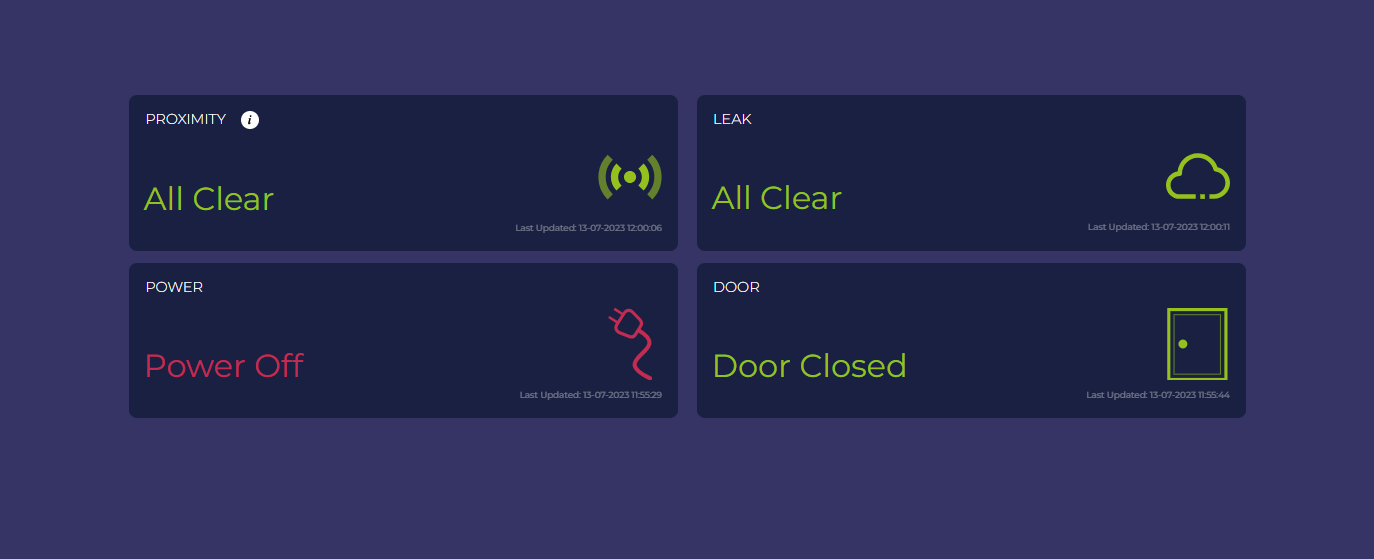 A Sensor For Everything
New sensors are being added to the dashboard all the time and adhoc customer requirements can also be developed and deployed.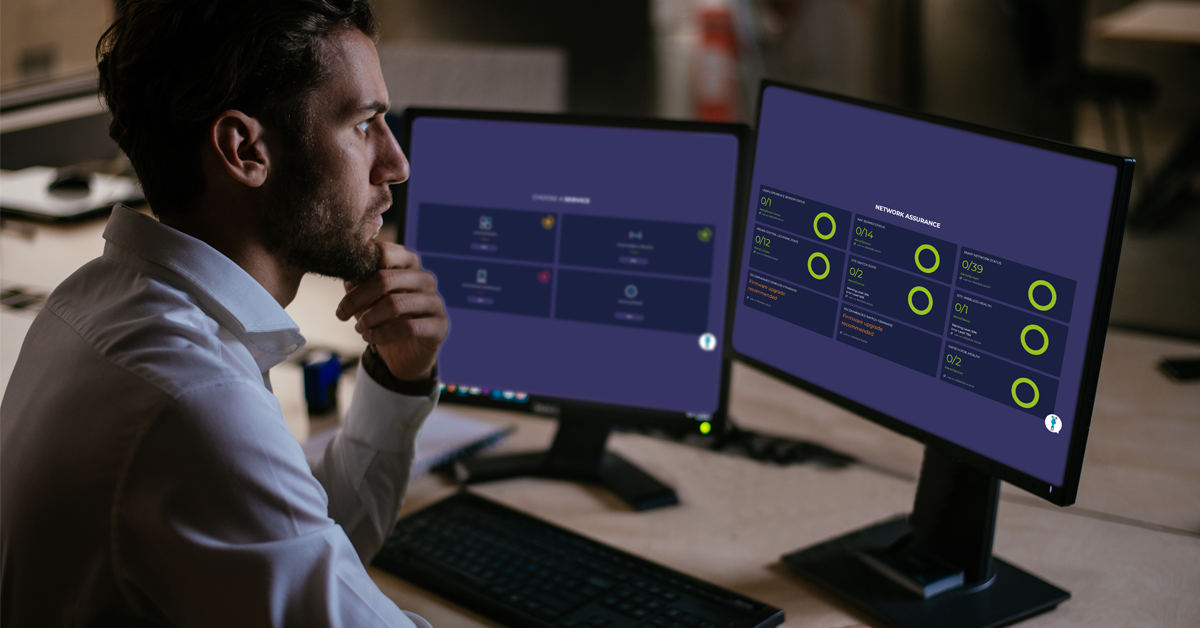 Delivered as a complete service
The IoT Dashboard for Healthy Spaces is often combined with Qolcom's Network as a Service and IoT as a Service offering to give the complete connectivity and visibility package for the Digital Workplace or Smart Campus.
Related Content
IoT – The New Attack Surface. Whether as part of a connected smart building using multiple sensor arrays, or an automated factory production line, the use of IoT has seen a massive explosion in recent years and it's not about to slow down, with 75 billion connected devices predicted by 2025. READ MORE